Pontiac Oil Filter Housings
KRE Pontiac Oil Filter Housing
Check out this stock replacement aluminum Pontiac oil filter housing made by Kauffman Racing Equipment. This Pontiac oil filter housing is designed for the stock oil filter and has the angle to pull the filter closer to the block for header clearance. It is made from 356-T6 aluminum for strength an will fit the MR-1 and stock Pontiac blocks. This oil filter housing is drilled and tapped to accommodate an oil pressure sending unit / gauge. There is no oil bypass provision.
---
Pontiac Remote Oil Filter Housing
| | |
| --- | --- |
| | Setup for remote filtering of oil with this KRE Remote Oil Filter Housing Plate. It is CNC machined out of 6061T-6 aluminum and has been tapped with a 1/2" pipe tap for fitting aluminum AN fittings or hydraulic hose. |
---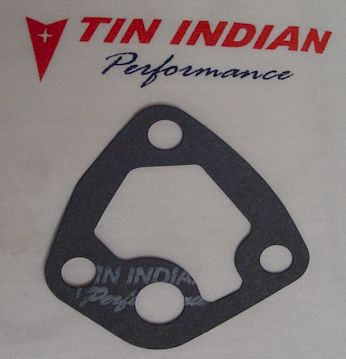 Pontiac Oil Filter Housing Gasket
These gaskets are made from high quality Interface material are are .035 thick.
---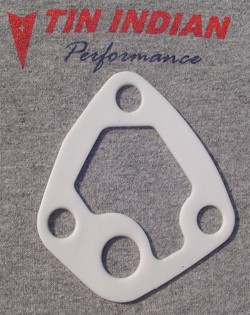 These Exact Fit Teflon Pontiac Oil Filter Housing gaskets are made out of teflon which make them re-usable. Good for those who take the oil filter housing frequently and also good for use in dnyo rooms! These gaskets measure .075 thick.
---
Super Duty Oil Pump Plates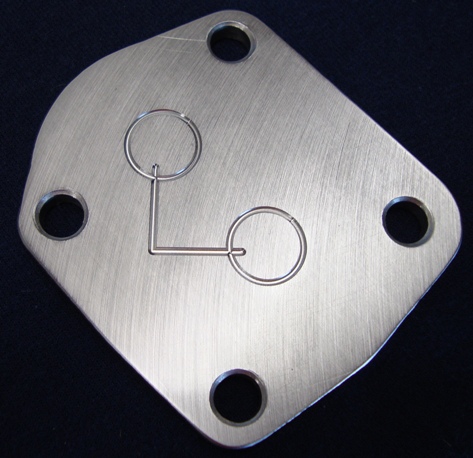 These are our new "Super Duty" oil pump plate kits. They are approximately .250" thick and are machined with anti-cavitation / anti-gall grooves. These plates are nearly twice as thick as the stock plates (.125") which means they will not flex like the stockers. That helps your engine maintain steady, consistent oil pressure under sever loads. The plates are precision ground to be flat with the pump housing as well. A MAJOR improvement over the plates that come with most Pontiac oil pumps.
This part is a must use part for ALL applications! The kit comes with the TIP SD Oil Plate and 4 new bolts which are a tad longer to accommodate for the extra thickness of the new plate.
TIP-SD-OIL