Pontiac Camshaft Installation Tool

This cam install tool is made from aluminum and will help prevent damaging your cam bearings while installing your new camshaft.
---
Pontiac Crankshaft Turning Socket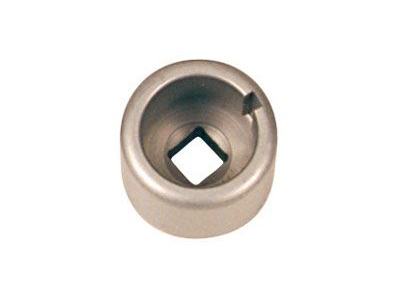 TIP-66900
$18.00
This is our Pontiac crankshaft turning socket. This socket makes it easy to turn your engine's rotating assembly. These Pontiac crankshaft turning sockets are made of non-marring aluminum and accept a 1/2 in. drive breaker bar or drive ratchet. The socket enables you to rotate the crankshaft in the proper direction when the balancer is off, making your engine assembly much quicker and easier. We also use this socket to align all of our timing cover installations.